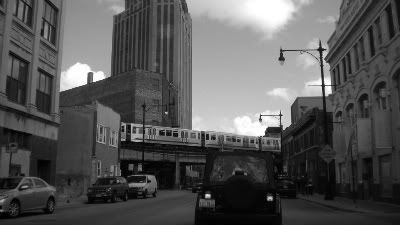 Touched down in the windy city last Thursday afternoon and the big homie was waiting out front of the airport for me in the Cadillac. Guess where our very first stop was? A record store of course!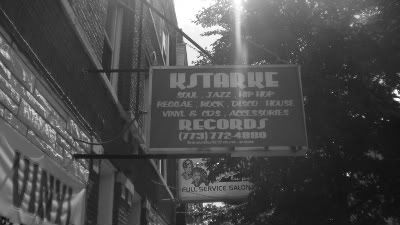 Hit up K Starkes spot. He usually has some quality stuff and again he did but the only problem is that I didn't find anything I needed in there. That's the good thing about already having stuff. I'll always dig for records though, because you just never know what you'll find.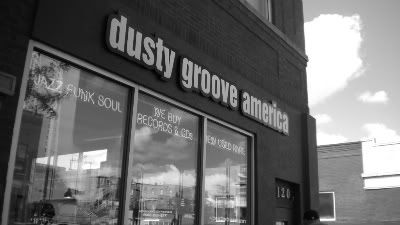 Had to stop by Dusty Groove because i'd never been there yet to the physical store. Nice place. Good for new stuff. Once again I left empty handed. I did hit the mexican seafood spot across the street though and proceeded to get busy!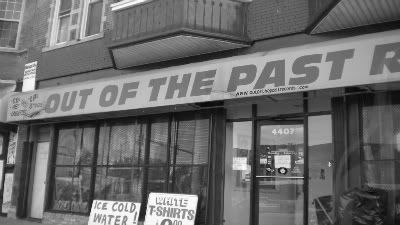 Next stop was Out of the Past and once inside this place lived up to it's name. I don't know how many records where up in this spot. The only thing is that there's absolutely no organization and it's extremely dirty inside. If you wanna spend anytime in this place your best to bring your mask and gloves and take some airborne before you go in. Great spot though and very nice lady running the place. I can tell this spot was at one time a complete goldmine. It actually still is as I was informed there is a basement the same exact size with just as many or more records in it that no one has seen yet!!! If that's true then there is an abundance of straight platinum sitting in there waiting to be had. There were boxes and boxes of 45's every where. I looked as long as I could. I purchased some 45's after about 3 hours of digging and was Audi 5000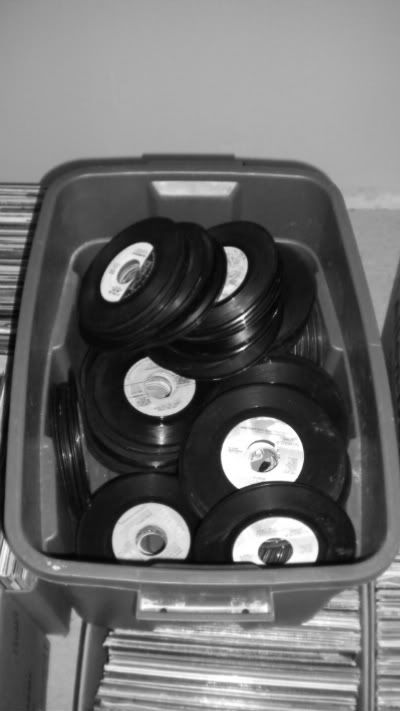 Next up I hit a few local private collectors/dealers and that's where the real heat was at. I crossed off a small pile of my top wants which is no easy task and that definitely made my day and trip. It was dumb late at this point and I headed over to my man Tone B Nimble's b day bash where I ended the night with the homies Rude One, Proh Mic, and others........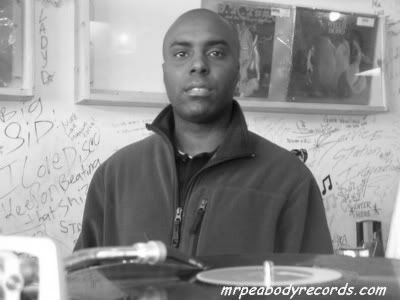 We scooped up Skeme at O'Hare after a good nights rest and shot over to see Mark at Peabody's...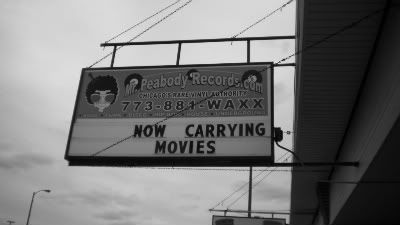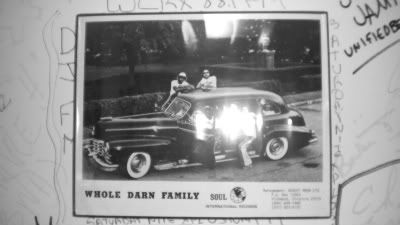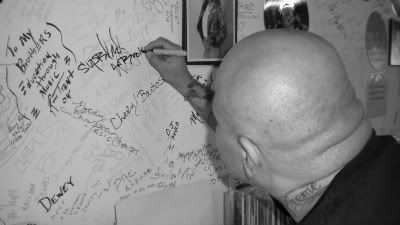 Left with a nice stack of goodness and hit Harold's Fried Chicken a legendary spot in Chi for food.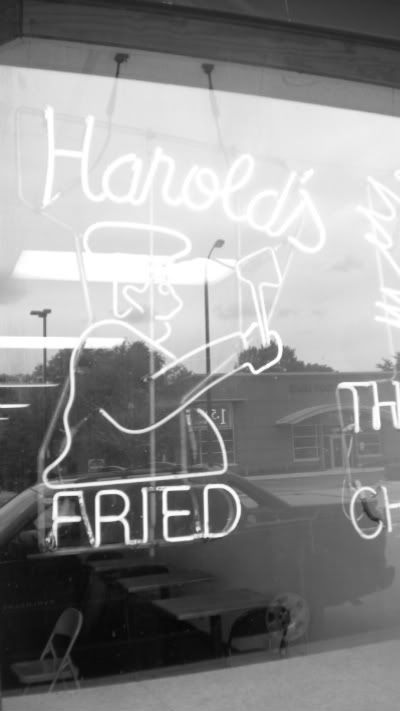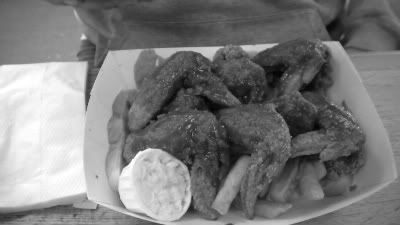 I'm trying to cut back on the fried stuff but Skeme and Otto sure weren't!!! After throwing down it was off to Beverly's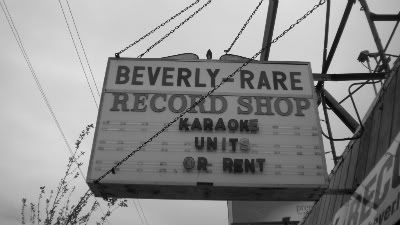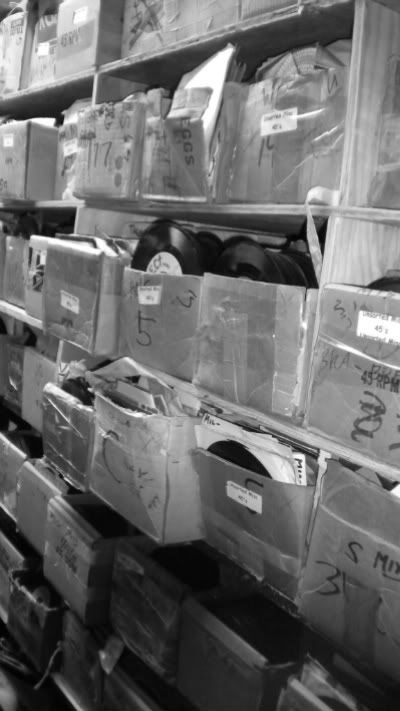 Another spot thats been around for years and had massive amount of records in there. Amazingly though I only walked out with one 45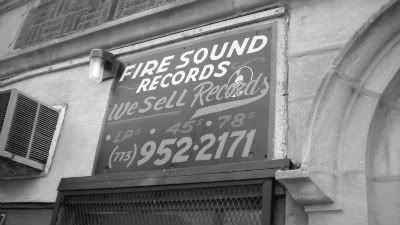 Final digging stop was Fire Sound. It took crazy long to find this place as he had moved and we had the wrong address and to top it off we hit rush hour traffic which was no joke..... Once we got there duke wasn't even opened but he was there and let us come in anyway. We all walked off with a nice little stack of 45's. Very cool guy running this spot as well. At this point it was about that time to go show Chicago exactly what the "Hot Peas and Butta" party is all about!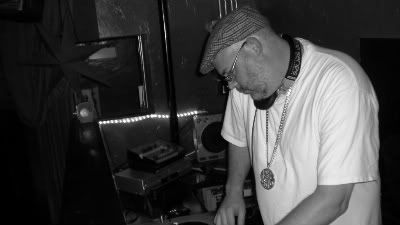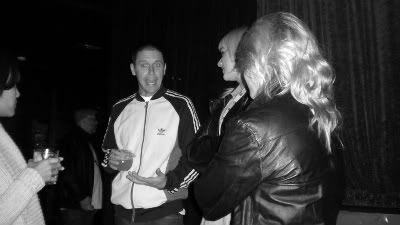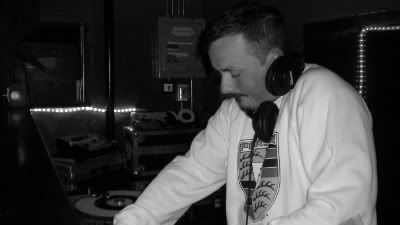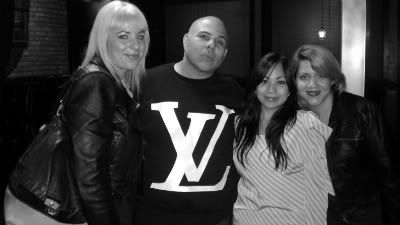 A good and full 35 hours spent in the windy city! Special guest dj's on this stop playing alongside myself and Skeme were King Otto and Meaty Ogre and neither disappointed dropping straight joints.... The HPB way! Afterwards the club owner offered a dj residency at his spot. Uh, thx but yeah perhaps quarterly? I'm not trying to be there all the time but most definitely regularly, you know I gotta keep it moving....
Shouts out to everyone down for the cause and that made this one happen. I can not thank you enough for making my life wonderful. The Dark Room, Rude One, Meaty Ogre, King Otto, Skeme Richards, Sheila Shred One, Mama Bear, Darryn Jones, Zernelle Gille, Mark at Peabody, Rob from Numero, Tone B Nimble and the list goes on.