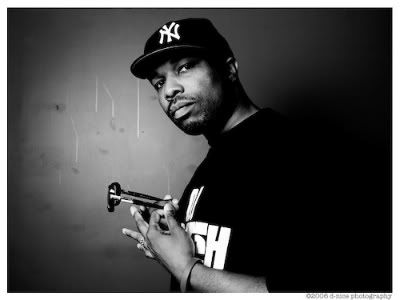 I just want to thank all ScratchVision members for your continued support of this movement.
We're doing what Radio, BET, MTV & VH1 have abandoned.. "The Music" & most importantly "The DJ".
People complain, but don't make an effort to make a change. I decided to do my small part in making that change by bringing you some of the Worlds Greatest DJ's, topics that matter to our culture & teach the history of our culture.
Hopefully, what we're doing will awaken the mainstream to get back to the things that matter. When are they going to put PEOPLE WITH TALENT back on TV? When groupies that sleep with Rappers, Singers & Athletes are on TV more than Rappers, Singers & Athletes then something is wrong here. But we can't blame the TV networks for that. It's (YOU) who watch this fuckery. The same people that want change are helping put PLENTY of change in these people pockets by watching fuckery TV. (Yes, I said Fuckery LOL).
I'm on FM Radio for one hour a week. They let me play the classics. I thank WBLS for letting me rock. But what about the rest of the world that needs to hear more than Drake?
ScratchVision is a major Network on the internet. It's not about viewer numbers. It's about who & what's on the screen coming through your speakers. Grandmaster Flash, Jazzy Jeff, DJ Premier, Grandwizard Theodore, Red Alert, Clark Kent, Kenny Dope, DJ Spinna, Kid Capri & a long list of other great DJ's. Plus the owner of ScratchVision will chop your fucking head off on the turntables as well LOL.
When we're not live, we always have some good shit on the screen that's not playing on TV/Radio. Tweet, Facebook directly from ScratchVision, post blogs, music, network on ScratchVision. There's no where else on the internet that has this many Legends in one place that you can actually kick it with. They won't accept your ass on Facebook, but they'll accept you as a friend on ScratchVision. Because we're all here for one cause... The love for the realness. Private, secure, respect network.
Radio has failed us, Music Television has failed us. All we have left is ScratchVision.
Support us,
DJ Scratch
Visit ScratchVision at: http://scratchvision.com/?xg_source=msg_mes_network