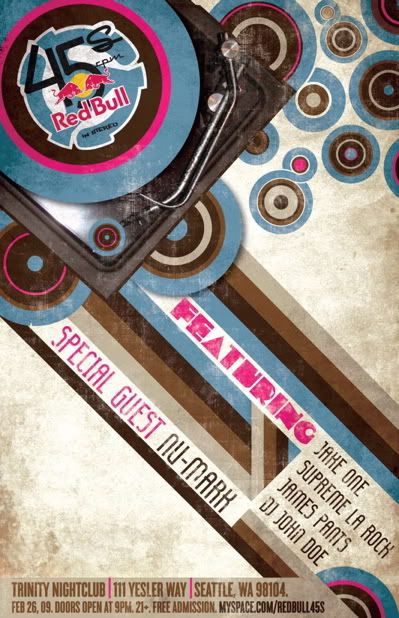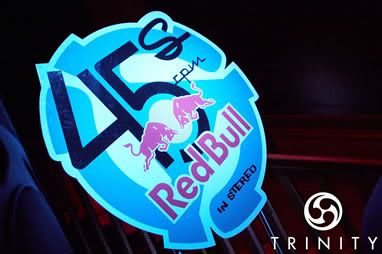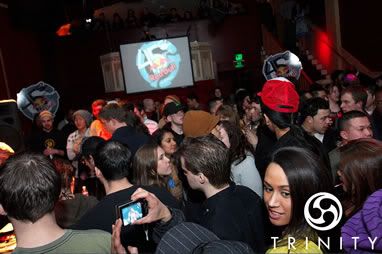 A few weeks ago I was honored to be one of the dj's asked to play this killer event. It's called Red Bull 45's and is the brain child of Las Vegas' record hound John Doe and the marketing department at Red Bull energy drink. The concept is simple. Four djs in each corner of the room drops 2 records with a 4 minute time limit and the next dj has to mix into their set going four rounds straight and the crowd cheers for their favorite guy at the end. However, you can only play 7"45rpm vinyl records!!! No serato, no cds, no mp3s etc. The real deal vintage wax. What a dope event!!! Seriously. I never ever thought there would be a night in a major club were I got to dj (and people would actually come) playing strictly vintage 45's. Awesome turnout, great crowd and historic to say the least. Watch for this event at a city near you. It's not to be missed.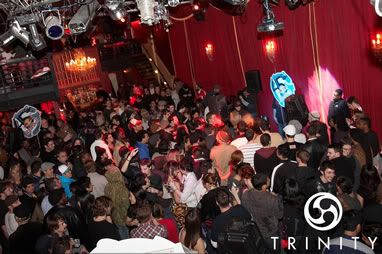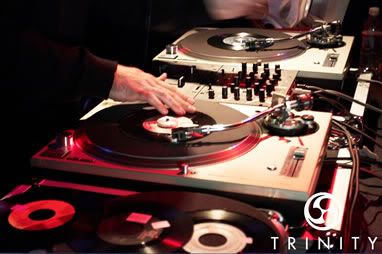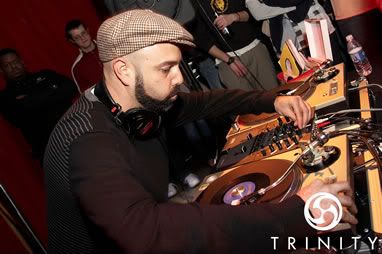 DJ Nu Mark (Jurassic 5)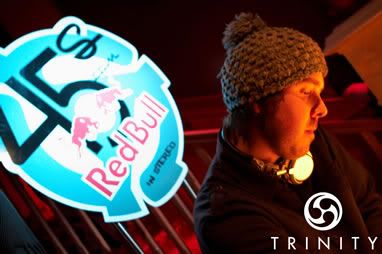 DJ James Pants (Stones Throw Records)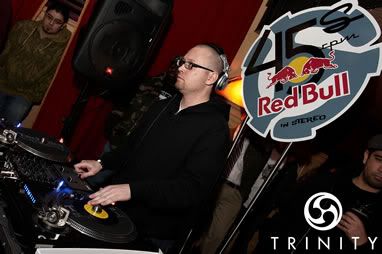 DJ Jake Uno (Rhymesayers Enetrtainment)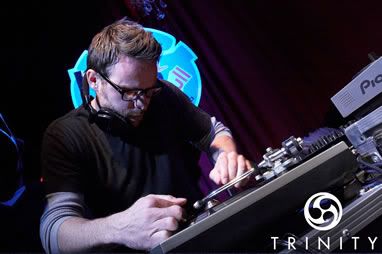 DJ John Doe (The Get Back)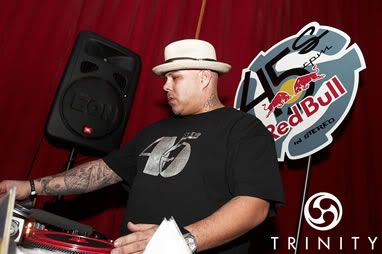 DJ Supreme La Rock (The Standard)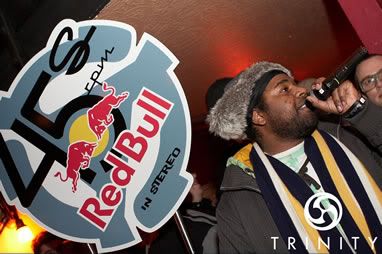 Host Tilson (The Saturday Knights)
Strictly 45RPM 7" Vinyl Records
This event was held at Trinity night club. Easily the biggest and longest running venue in town. My people JB and Guy run a tight ship over there and you should definitely check it out when in town or going out for a night on the town.
www.trinitynightclub.com
For more info. on Red Bull 45's check the myspace page.
www.myspace.com/redbull45s