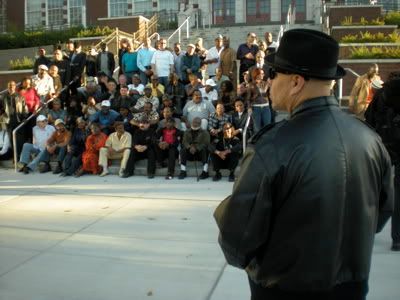 I got a phone call from my man over at LITA records at about 2pm yesterday. He said meet me at Garfield high school in 3 hours because the Seattle Times wants to take a picture of all the original Seattle legendary funk musicians. I immediately dropped everything I was doing to make sure I would be there.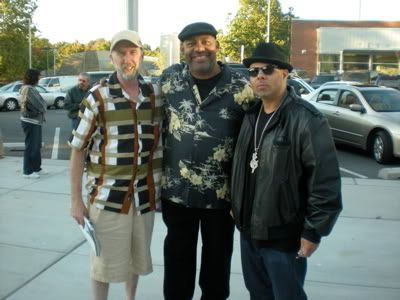 I'm certainly glad I did. I met many people I've been trying to track down for years and also, missed some people that were there as well but I didn't know who they were. Although I know now I'm a step closer to connecting with them. I got to talk and hang with Paul Anderson from Seattle Pure Dynamite, Tony Gable, Septimus, Black & White Affair etc. Not only a historic day in Seattle music history but a historic day period. Who would have thought when I had the idea to do the Wheedles Groove project that a day like this would ever happen?!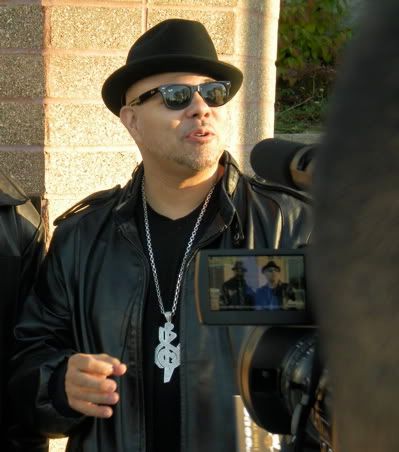 I was sure to conduct a few interviews on video which are coming soon.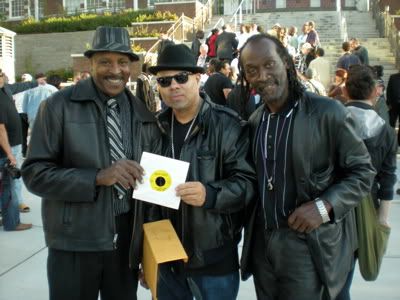 Members of Cookin' Bag brought me a crisp mint original 45!!! Wow......... On that note let me just say that any of you out there that have any records, pictures, master tapes etc. on ANY local Seattle funk, soul, disco or r&b bands from late 60's to early 90's - please contact me at djsupreme@comcast.net I'm still looking for many things.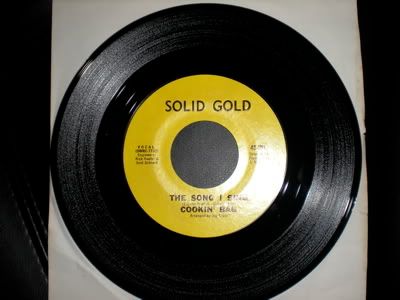 Cookin' Bag "This Is Me"
http://www.divshare.com/download/8679219-56e
Download Here