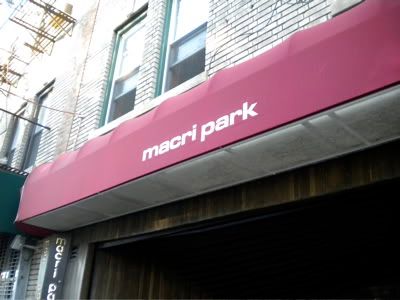 As part of my east coast weekend dj run I got to play at the Hot Peas & Butta + Record Breakin' release party for the new record. It's officially out now at a finer record store near you, so go get it! It's worth it for the art work alone.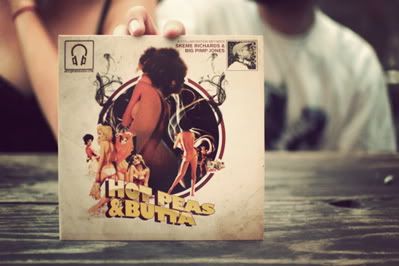 I had a solid disco nap before making the 3 hour drive to NYC so I was good to go. The only problem was that we were doing an outdoor party and it was totally overcast and pouring down rain when we pulled in.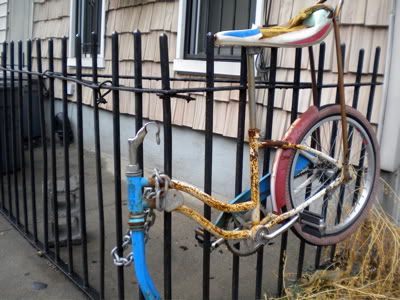 However we set up anyway and the minute we were ready to rock the clouds went away as did the rain and the sun came out.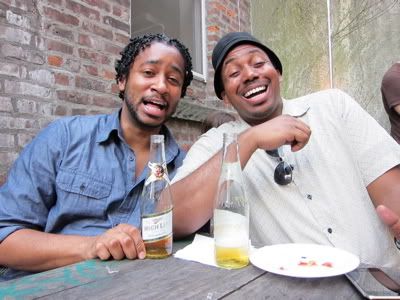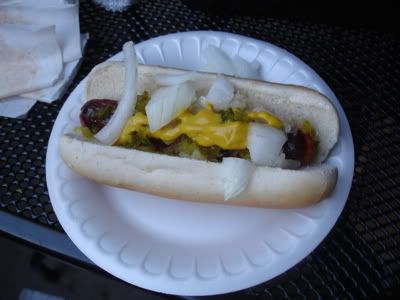 We wasted no time at all in getting the party started...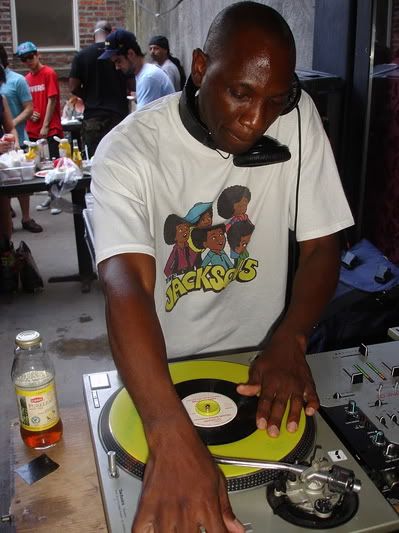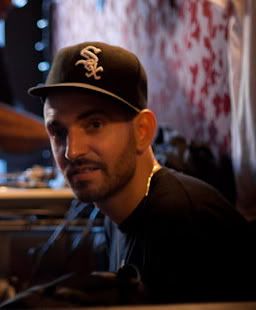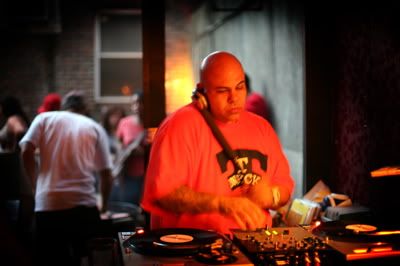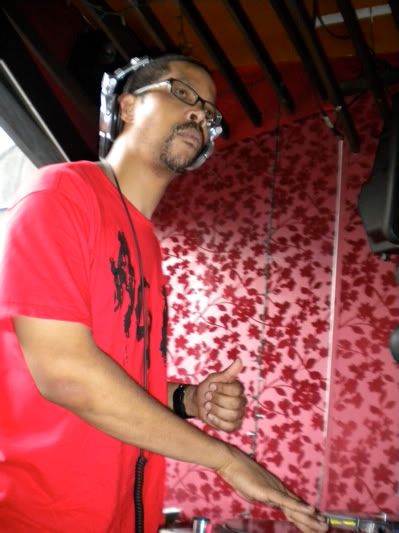 Mad dj's were in the building. The ill footage was being ran on three screens and the vibe was all the way right. Statik was in the house and we had dj sets from The Record Player, Junior of Record Breakin, Lumin from Miami, Skeme, Amir, Myself, etc. Can you say monster line up?! Geez....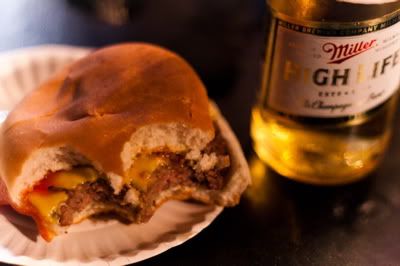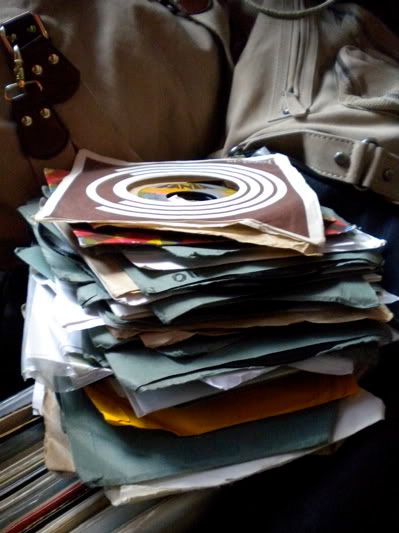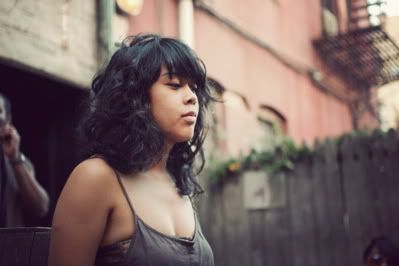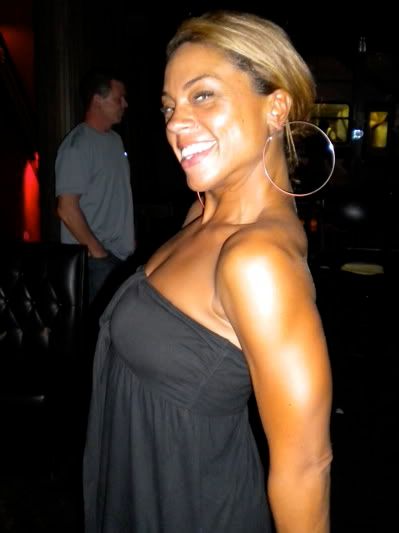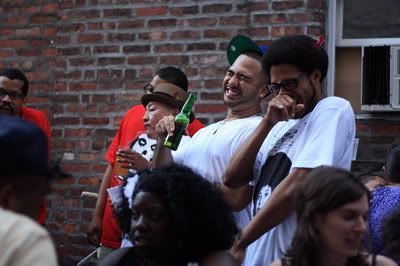 A highlight for me was getting this Record Breakin 45' carrying bag.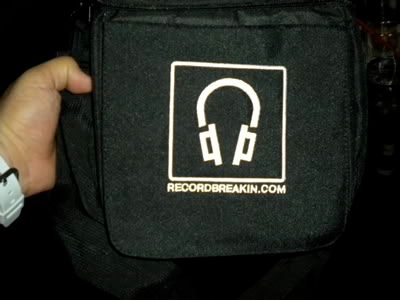 When we arrived the first thing I noticed was the huge "Banksy" piece on the side of the building.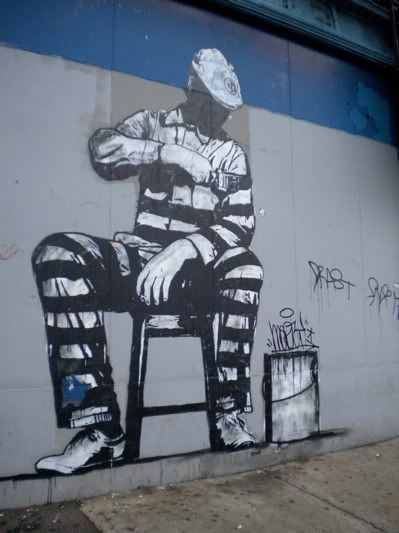 I spent a majority of the day trying to figure out how I could cut it out of the wall and take it with us!!!!