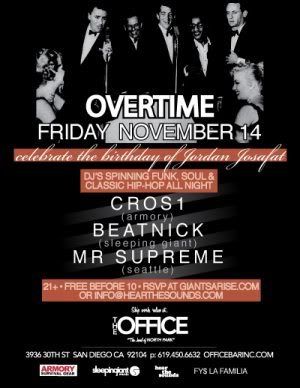 I played in San Diego this weekend. I rocked the spot with my man Beatnick (Sleeping Giant) and Cros 1 (Armory). Spot was called "The Office" a small dark venue in the North Park district.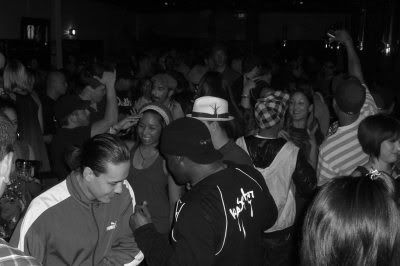 I have actually really been feeling the smaller spots like this lately as opposed to the big nightclubs. It's more intimate and the personal interaction with the crowd is great. I got to play lots of classic Hip Hop, Boogie, & Loft Disco. It was a pleasure to rock along the sides of the cities greats like these two guys.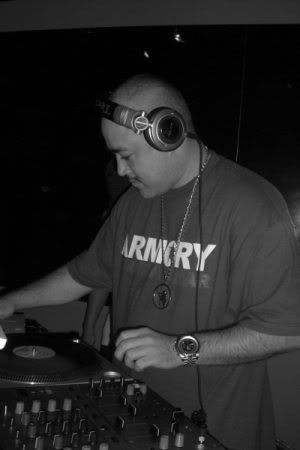 Cros 1 (Armory)
Cros 1 is a legendary b boy event promoter world wide and owner of hip hop store/clothing brand "ARMORY".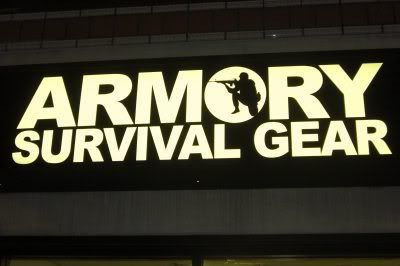 I visted both retail locations and was laced with gear. Thanks my man! Oh yes the benefits of being a dj.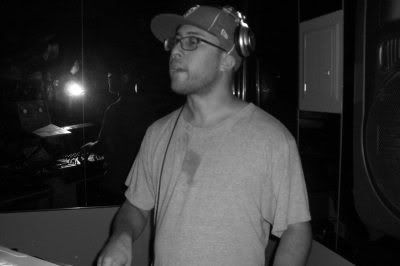 Beatnick (Sleeping Giant)
Beatnick is a dj and member of the "Sleeping Giant" crew. All these guys are dope and SD legends. You def need to check for them. I'll never forget the time Mikey Beats offered me Skittles & Hennessey for breakfast! I haven't seen Beatnick since the last time I played in SD at the "Confidential". It was great to see my friends. Speaking of friends I was really surprised to walk in and be greeted by Kutfather! I haven't seen this guy in years. For those that don't know he was one of the first artists I signed to my record label Conception and one of the first artists Jake One did production for. We along with Soul Uno (DVS Crew) started and ran the best hip hop night Seattle has ever had called "The Foundation" at Art Bar. Cats still talk about it to this day!!! It came to an end when violence erupted at another venue in the city and officials started shutting down night clubs.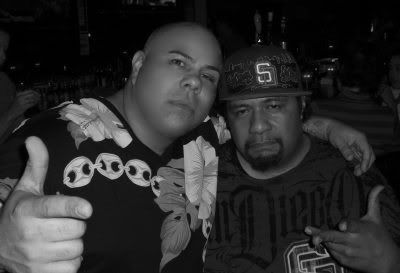 Supreme La Rock & Kutfather
Intro from "Street Sounds" our first radio broadcast