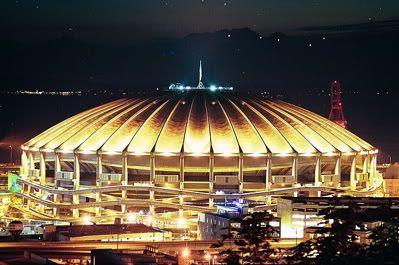 I remember being a kid when Seattle's King Dome was built. I thought is was so amazing and couldn't believe how a structure like that could even stay standing?! It was built in 76' and the most popular dj in town at the time was Andy Barber.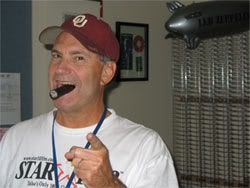 Radio DJ Andy Barber
As a promotion he told everyone he would roller skate on the top of the new stadium! I thought he was nuts and there was no way he could do it. Well he did it. They lowered him down from a helicopter and he skated around the very top of the dome before being lifted away. Now that I look back at it, it was not that incredible. To a little kid though it was un-real. My brother took me to many baseball games there. I've also seen Motocross, Wrestling, Car Shows, etc. in that place. I even got to to attend an All-Star game. (Thanks, Bro.!!!)
I've been told that nothing lasts forever. As I grow older I'm realizing that statement is pretty much true. The Kingdome was demolished in 2000.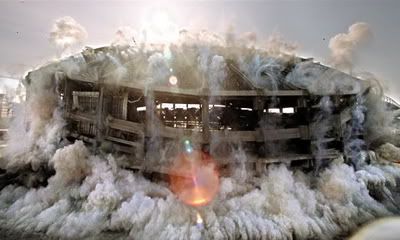 I remember it was early on a Sunday morning. I deejayed the night before and was on about an hour of sleep before I hit the Seattle center record swap. You could hear the explosion miles away of the dome being destroyed.
All the red tape and money spent to finally get a stadium in Seattle to have it demolished?! Wow. I recently stumbled across a 7" 45 RPM by Lenny Randle and the Ball Players paying homage to the stadium.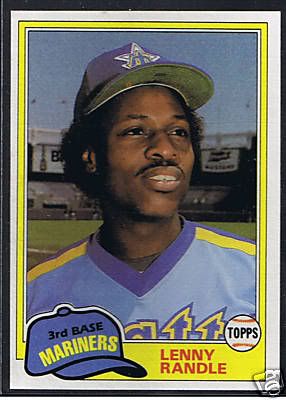 Lenny played for the Seattle Mariners and put a band together with his brother and a few of the players in the late 70's and recorded an album. I recently tracked him down and he still performs with the band at casinos and various fund raisers. He also, owns and runs a a baseball training camp for kids. Check out his music below
Lenny Randle - King Dome
http://www.divshare.com/download/7560858-14d
Download It Here