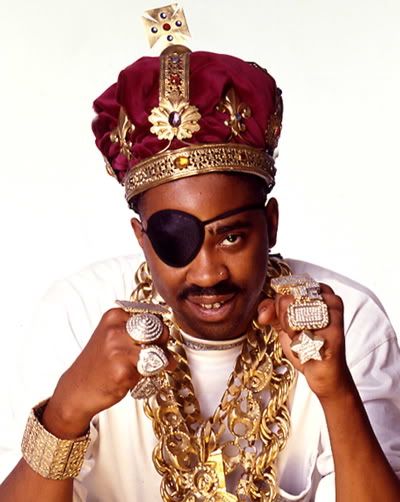 Slick Rick was not only "The Ruler" but also, the fresh fly trunk jewel originator. jewels have alwasy been a part of hip hop, especially in the mid 80's golden era. I seen T Pains twitter updates over the weekend and the pics that hit the net of of his new 10lbs. 197KT. diamond pendant. Jesus H. Christo!!! I think it's just a bit bigger than Lil Jon's - Crunk Ain't Dead piece.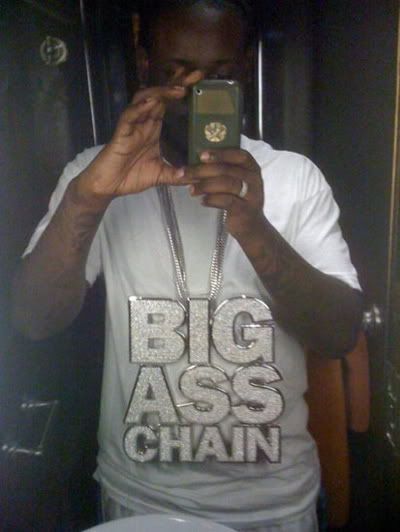 Totally ridiculoso! However, a man may do whatever he wishes with the money he has earned.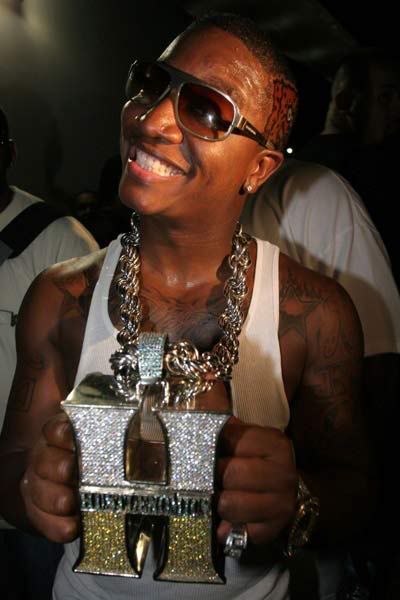 Yung Joc was killing it with his Hustlenomics chain a few years back as well.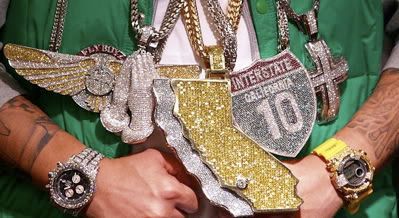 Ben Baller repping for the West Coast. Then again, his family owns the jewelry shop!