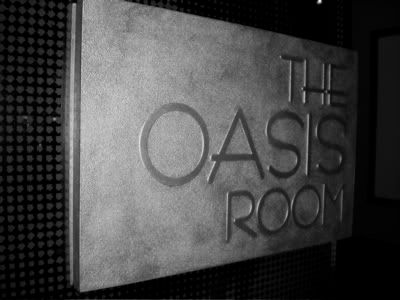 I pulled double duty on the dj sets tonight. I started out rockin' the party at the Oasis Room. What a great way to start the night. I was just getting into it when it was time to shake the spot and hit First Avenue the next venue.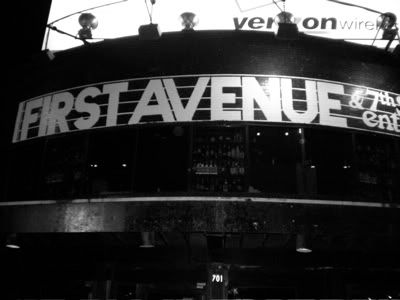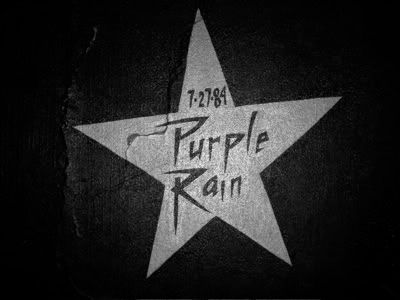 This is where they filmed Purple Rain. The place was huge and definitely had a good vibe going on.
It's always nice to walk into a great environment before even touching the decks. I knew I was gonna do my thing and I did.
Earlier in the day I hit up a fellow record nerd to see what he had up for grabs. When I walked in I seen this ill combination 8 track tape/record player called the Disco Tek by Soundesign. It was complete with flashing lights, bubble mirror back and rotating Disco Ball! (Not For Sale)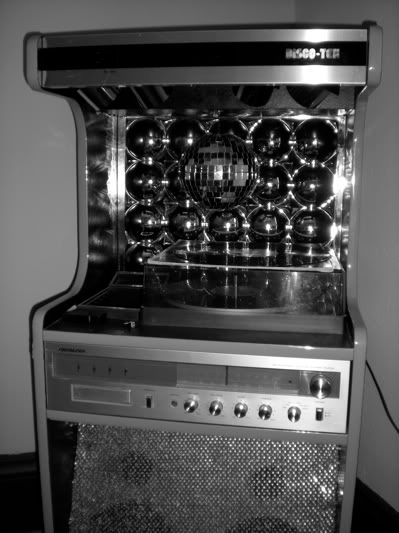 Pretty sick piece of history in my book. I will now be on the look out for one of these. So if anyone comes across one don't hesitate to hit me up. I wouldn't mind this addition to my collection. Also, picked up this poster for the recent Chi-Town soul show the Numero group did.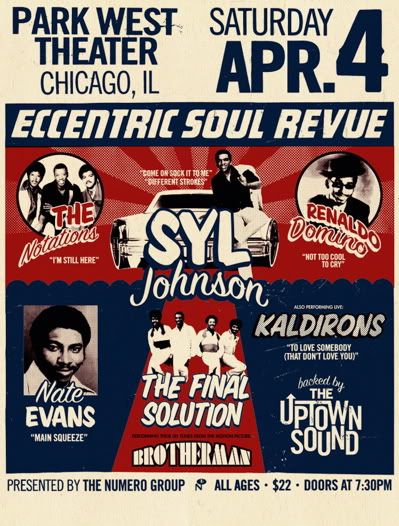 Wow what a line up! As if that wasn't enough I also, got my paws on this old school hip hop flyer as well.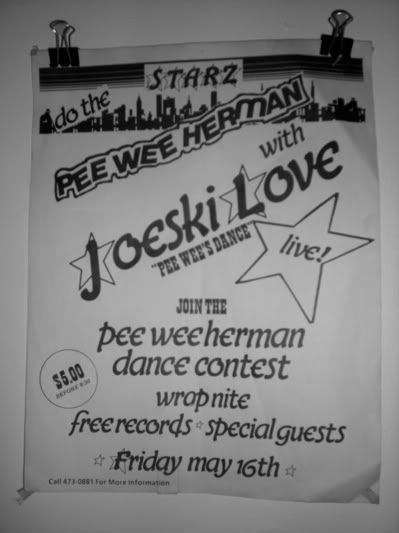 It reads $5 before 8:30 on it. I guess cats used to go out mad early?! I'm pretty beat down and it's 4:00AM now. Gotta get some zzz's so I can re-up for two more gigs tomorrow night.