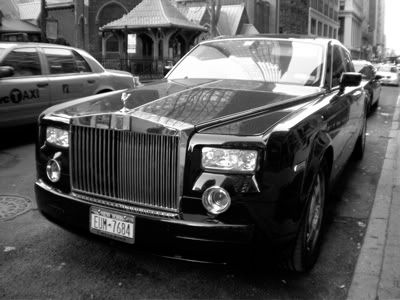 I used to see blaxploitation flicks of players driving a Rolls Royce down 125th Street. Now I'm actually doing it! I hit the east coast for two shows over the last day and a half. Got in at 6AM and could not check into my hotel until 3PM. What was I to do for the next 8 hours?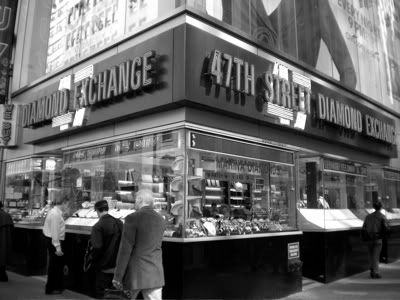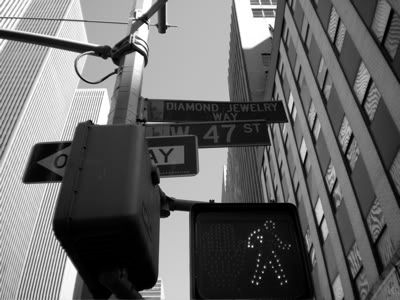 After breakfast I went straight to the Diamond District. Grabbed a few new pieces and was on to the next.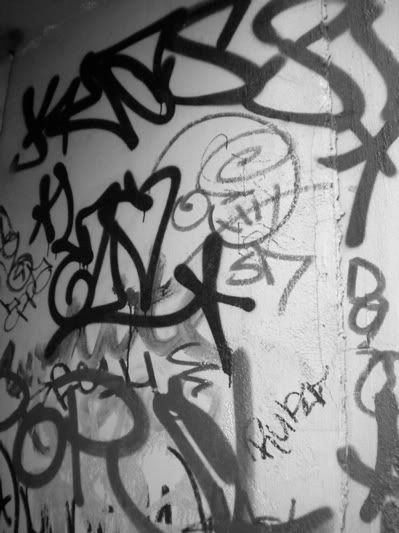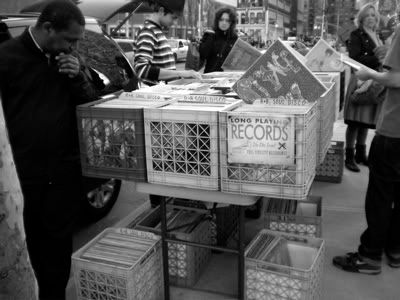 I met up with a serious collector in the area of all things fly and he blessed me with these 100% authentic original hip hop flyers from back in the day.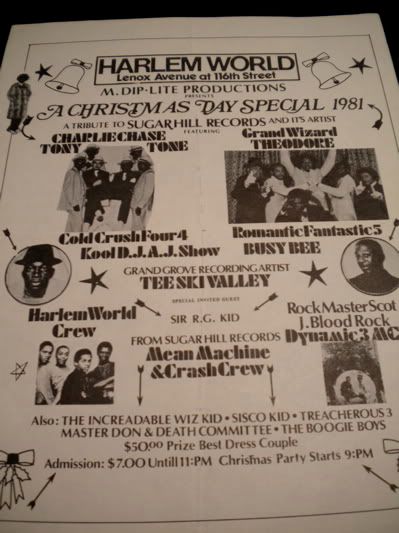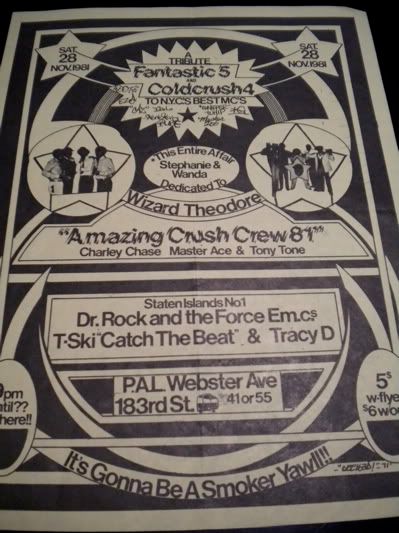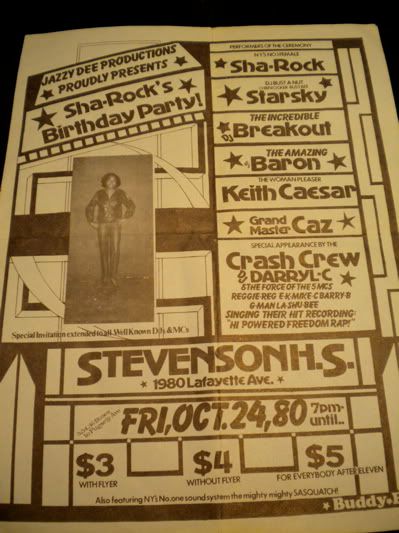 Obtaining these not only made my day but probably my year. Pretty amazing to have these in my collection.
I headed back to my room to finally check in and catch a power nap.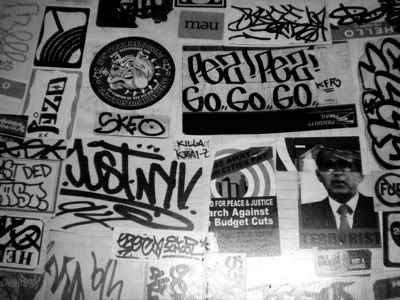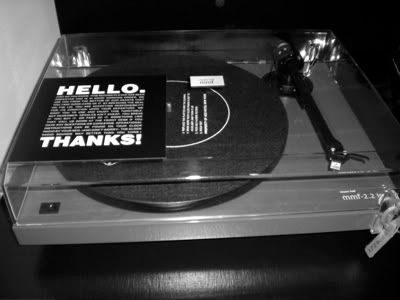 I thought they must have known I was coming because they had a turntable in my room all set up and ready to play records!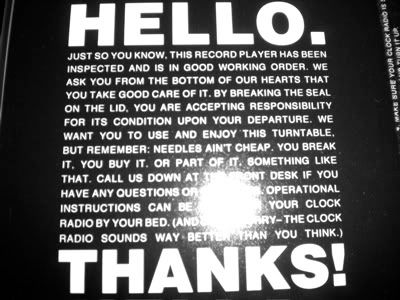 However, after reading the disclaimer I could see it wasn't just for me.
I dropped my luggage off, got in a quick nap and hit the subway. Even though I had the Phantom on deck, you have to ride a train while in NYC. It's just part of being there.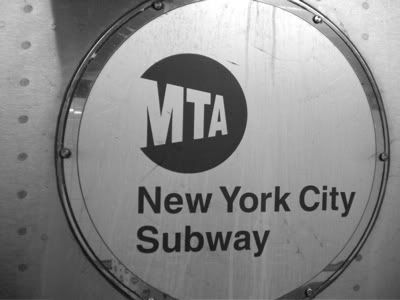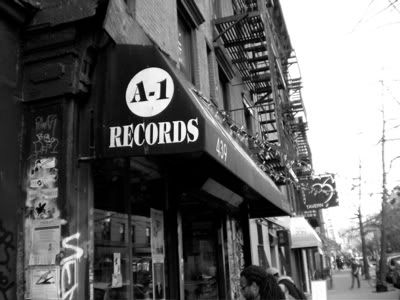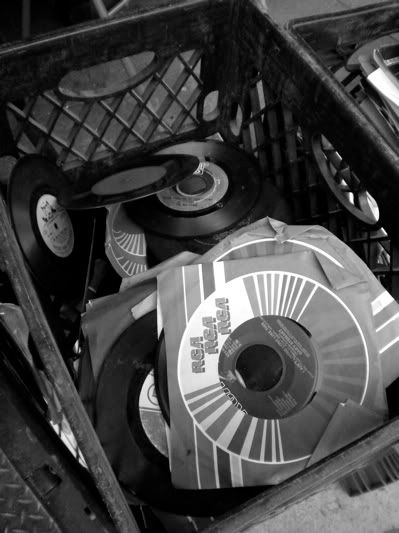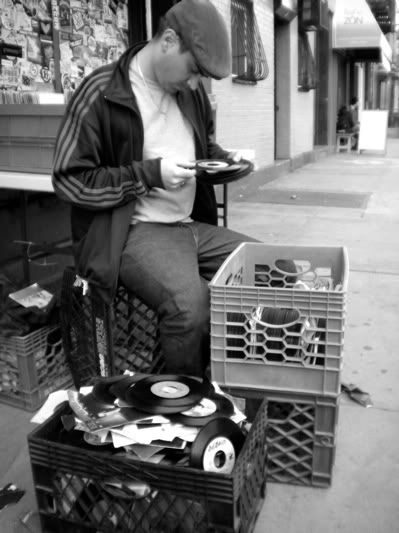 Of course I had to hit up Big City, Good, A1 and the usual suspects for records. The great part about having records like I do is that you don't really find much which = spending NO dough. Which I absolutely love.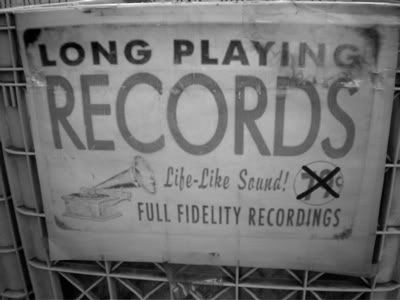 I'll admit I copped a hand full of stuff but wasn't shipping box after box home like I used to do in the mid 90's.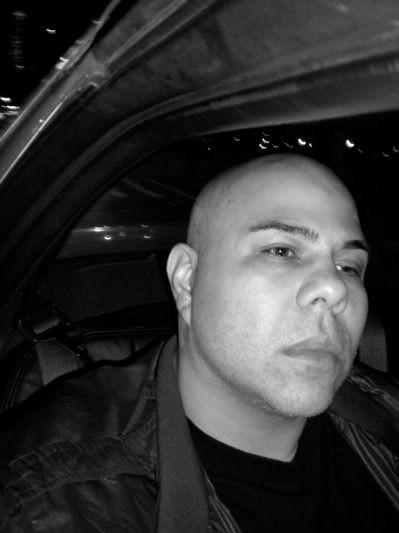 Didn't realize how late it was getting already and my gig was soon. I was scheduled to play "FAM" at Von along side DJ Eleven, DJ Lindsey and DJ Myles. So I hopped a cab and made my way over.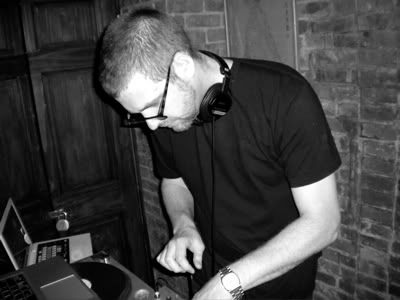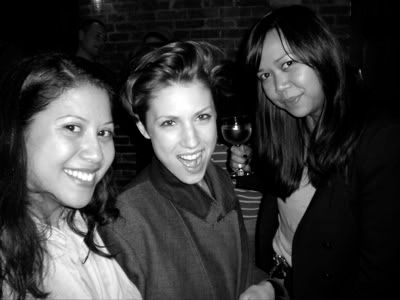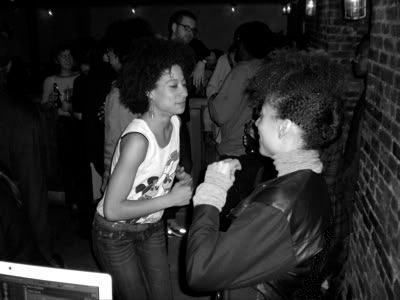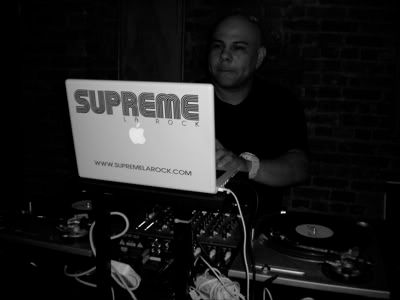 I always forget the clubs go way later than at home! I was totally beat down by nights end. Seen a ton of people I know just out of the blue, really random and really cool too. The night was good, the venue was solid and of course the company & djs were great. Off to the room to knock out.