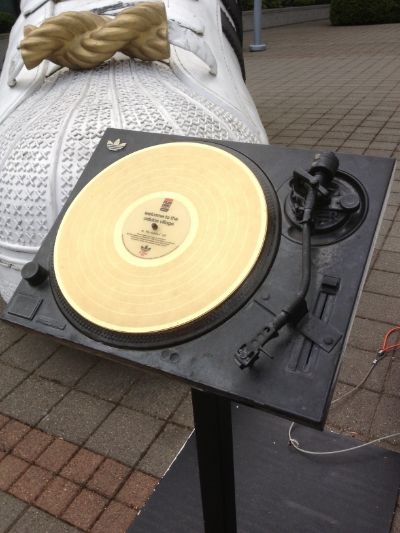 As a working DJ you get to travel and see things a lot of people normally wouldn't. This past week I was invited to Adidas world headquarters were I was able to see their Jam Master Jay tribute in person.
Seriously though, how sick is is this?! Seeing this alone in real life made it worth going there beyond the other business that was handled.
Huge shouts out to Adidas. They've been a hip hop staple since day one and have always looked out for me from sponsoring my b boy crew in the 80's to my stints at the Do Over and events in between. Thank you. You're appreciated.