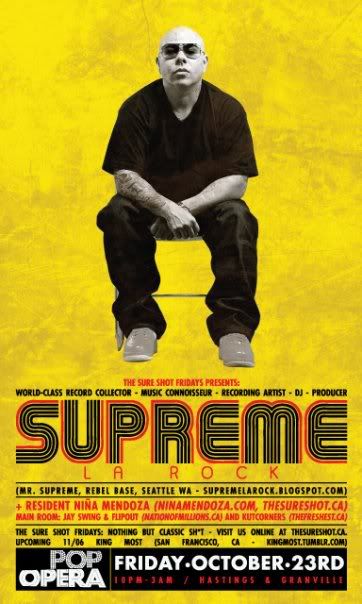 Made my long awaited return to Vancouver, Canada this past weekend. Wow, I totally love this place!!!! It is beautiful. To top it off the party people just plain love good music. No commercial crapola b.s. was played period. Although I did get one request for a song from a drunk girl that appeared to wonder into the wrong club! The club itself was pretty dope.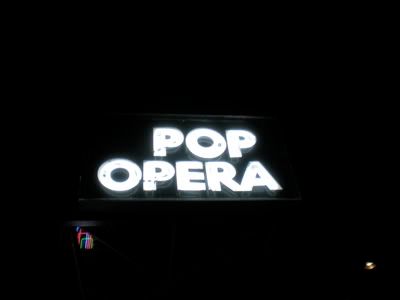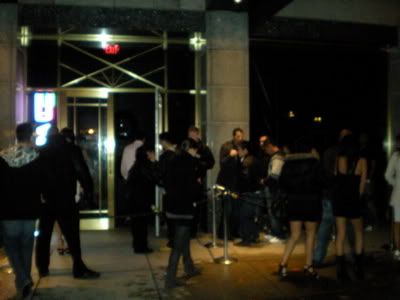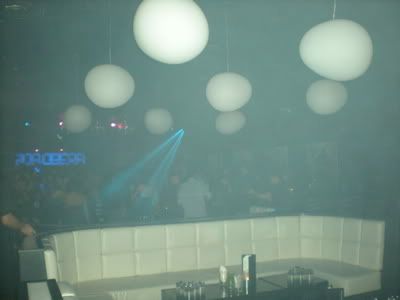 There were two rooms and the long time homies were playing on the other side. J Swing, Flip Out & Kut Korners. Good seeing every one. It's been way over due. I used to come up here and hang out all the time. The border started getting really strict over the years and it was tough even if I just wanted to come go shopping and party. I got to meet DJ U Tern who is totally dope. Have you heard this guys edits?! BANANAS!!! He has a dope radio show as well.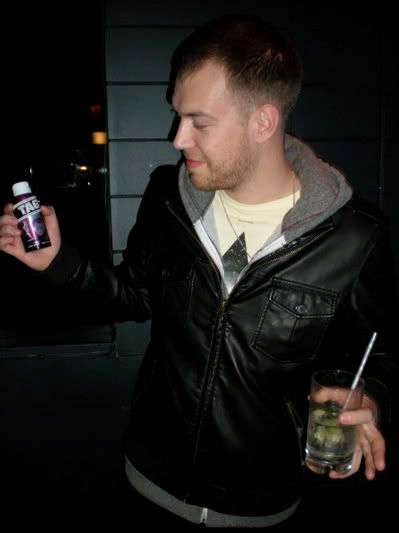 U Tern
His lady Nina Mendoza warmed it up for me (Thanks!!!) and did a wonderful job. She really knows her ish.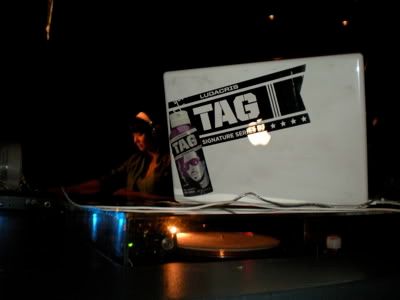 Right when I was set to go on I got a surprise visit from the homie CL from Digiwaxx!!! N.Y. in the bldg.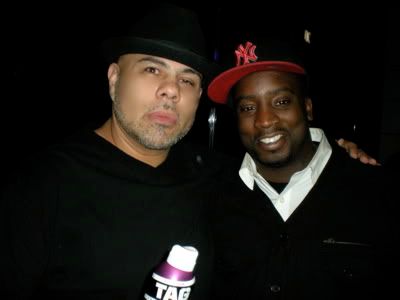 Supreme La Rock & C.L.
Then in came the rest of the posse.......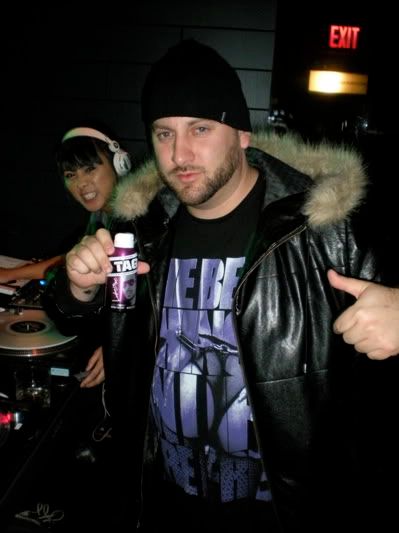 Benito Blanco
Flip Out
I touched the decks and the party continued on....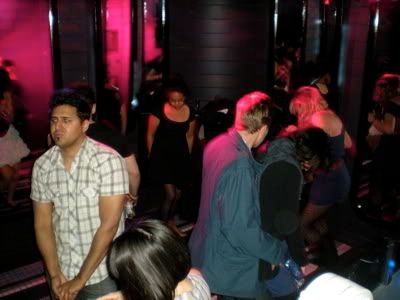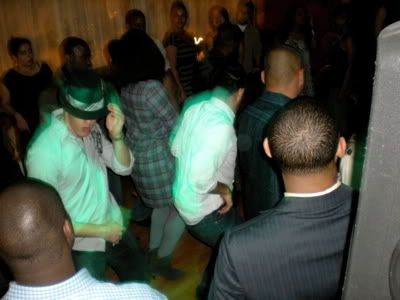 It was definitely a fun one and a good one. Hope I get to do it again?!
Sipreano even partied with us until closing time!!!! Then I walked back to my hotel room after not seeing a cab in sight.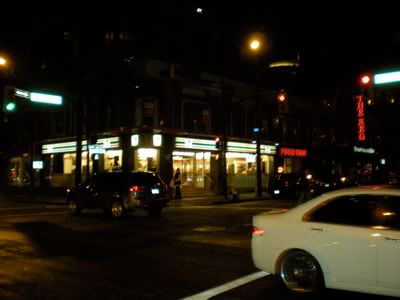 I Immediately knocked out and hit Beat Street records first thing in the morning.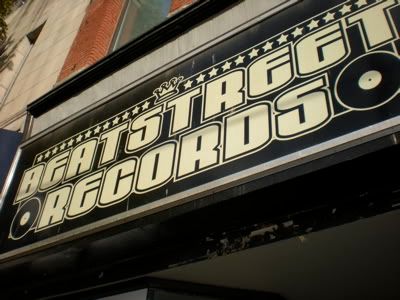 Did a nice interview for a local tv show....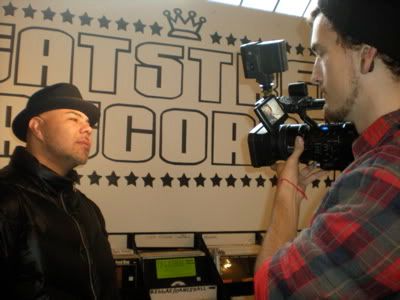 Grabbed a handful of records of course!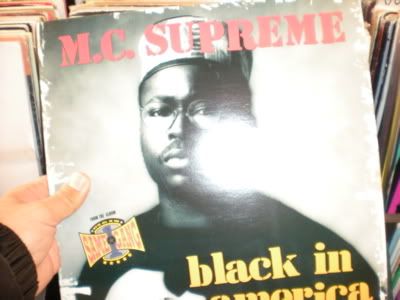 That M.C. Supreme was not one of them! I had to post a pic on g.p. though. Then off to the "Medina" cafe for one of the best breakfasts I've ever had in my lifetime! Yum. They were pumping joints in there too. I swear they had a dj hidden behind a wall?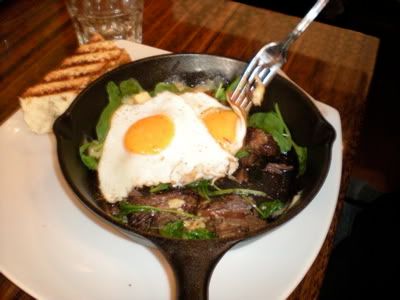 After that a pit stop at the Safeway for some ketchup flavored potato chips to bring back to the homestead. Had to get back to rock Twilight lounge for the Tiffany Rodriguez calendar release party. Made it back exactly in the nick of time. Boy was I tired. Downed a 5 hour energy shot and rocked the house till 3AM.